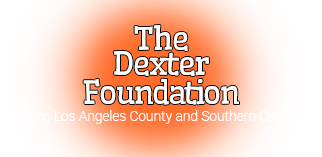 Wilkie is a lover!
Sweet & devoted
Wilkie is a very special little boy who would love to shower you with affection and devotion. Wilkie was nearly killed before we were able to get a volunteer to bail him out of the shelter. He had been abandoned by his family, who had clearly neglected him for some time. Wilkie had a horrible skin infection, likely as a result of untreated fleas, eye and ear infections, and achey joints from sleeping on concrete. This darling boy deserved better! We got Wilkie the very best vet care, and an amazing foster mom. His skin infection cleared up, and his beautiful fur grew back. He has limited vision, but can maneuver around his foster home just fine. Wilkie will need inexpensive medication for arthritis, and we'll provide the adopter with a 3 month supply. Wilkie is a sweet, loving little boy who deserves to finally be treated well! He's only 8 yrs old, and has a long life ahead of him! He is quiet, well behaved and devoted. He gets along well with other dogs, and is friendly to everyone he meets. Wilkie is a wonderful dog, and will make a great addition to any home. He'd do best with someone who is home a lot, like anyone who is retired or works from home. Wilkie weighs 22 lbs, is neutered, fully vaccinated including rabies, and chipped. If you'd like to meet Wilkie, please complete our adoption application found on dexterfoundation.com We're only adopting out to the Southern California area. Adoption donation $200
Foster Homes Needed
So many dogs are finding their way into shelters. Sadly, due to overcrowding, many never make it out. We can only save as many dogs as we have available foster homes. Can you save a dog's life by giving it a warm, loving home for a few days or weeks? We pay all of the dog's expenses. Your kindness will be repaid with lots of love and affection! As a foster parent, you will NOT be required to bring the dog to weekly adoption events. We want fostering to be easy and rewarding! Every new foster home is a dog's life saved!
The Adoption Process
First and foremost, complete the application here.
We then schedule a quick and easy home check. We are only adopting out to the Southern California area. We save new dogs each week, so we often have dogs that we have yet to post online.
I want to save this dog!
Take me to the application!