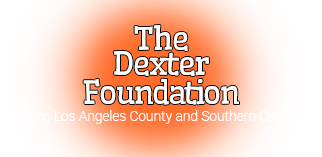 Jasmine is very sweet!
Great lap dog!
Jasmine is a sweet senior girl, who's family decided they didn't want her anymore, and wanted to dump her at a high kill shelter. Imagine spending your whole life with a family, and then you're simply not good enough for them, and they ship you off to die! We were able to intervene and bring Jasmine to one of our foster homes. We had Jasmine evaluated by our vet, had labs done and a complete physical. She is relatively healthy, and has a lot of years and love to give. Jasmine is very loving, devoted and well behaved. She is fully house trained, walks nicely on a leash, and rides well in the car. She is quiet, mellow and friendly. Jasmine will be a wonderful companion to anyone who wants a happy dog to cuddle! She'll be content to sit by your side while you work on the computer or watch TV, and snuggle if you'd like! Jasmine is 15 yrs old, vaccinated, chipped and spayed. We know that older girls deserve to be loved too! If you'd like to have a devoted and loving best friend, please complete our adoption application found on dexterfoundation.com We're only adopting out to the Southern California area. Jasmine needs to know that people can be loyal! Adoption donation $100
Foster Homes Needed
So many dogs are finding their way into shelters. Sadly, due to overcrowding, many never make it out. We can only save as many dogs as we have available foster homes. Can you save a dog's life by giving it a warm, loving home for a few days or weeks? We pay all of the dog's expenses. Your kindness will be repaid with lots of love and affection! As a foster parent, you will NOT be required to bring the dog to weekly adoption events. We want fostering to be easy and rewarding! Every new foster home is a dog's life saved!
The Adoption Process
First and foremost, complete the application here.
We then schedule a quick and easy home check. We are only adopting out to the Southern California area. We save new dogs each week, so we often have dogs that we have yet to post online.
I want to save this dog!
Take me to the application!