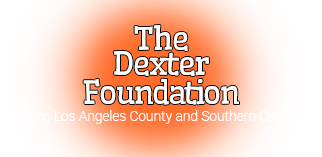 Trooper is dog friendly!
Tzu/Schnauzer
Trooper is a very scared Shih Tzu/ Schnauzer mix boy who was dumped at a high kill shelter by his family. He was with them his whole life, and then at age 11, they got rid of him like garbage. He waited for his family to come back for him, but no one ever came. When we heard about him, he only had until close of business to live. We were able to get a volunteer out to save him with literally no time to spare. Trooper was terrified in the shelter, even though he got along well with his cellmates. Our volunteer said he cried the entire car ride home. Poor little guy! We had him examined by our vet, and despite his age, he is a healthy boy. He's fully vaccinated, neutered and chipped. We had him groomed as well. The fur around his eyes was so matted that it destroyed and infected the skin beneath it. They cleaned that up, and with a little neosporin ointment, Trooper will be just fine! Would you like to give this sweet boy the home he deserves? Small dogs live until their mid to late teens, so Trooper has a lot of years and a lot of love to give. Email contactus@dexterfoundation.com if you'd like to meet him. Thanks for sharing! We're only adopting out to the Southern California area
Foster Homes Needed
So many dogs are finding their way into shelters. Sadly, due to overcrowding, many never make it out. We can only save as many dogs as we have available foster homes. Can you save a dog's life by giving it a warm, loving home for a few days or weeks? We pay all of the dog's expenses. Your kindness will be repaid with lots of love and affection! As a foster parent, you will NOT be required to bring the dog to weekly adoption events. We want fostering to be easy and rewarding! Every new foster home is a dog's life saved!
The Adoption Process
First and foremost, complete the application here.
We then schedule a quick and easy home check. We are only adopting out to the Southern California area. We save new dogs each week, so we often have dogs that we have yet to post online.
I want to save this dog!
Take me to the application!