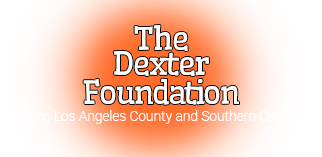 Wally needs a little TLC!
Small lap dog!
Wally is a sweet little dog who's had a series of unlucky breaks and deserves a really nice home. Wally got lost from his family and ended up in a high kill shelter. When his time ran out a good Samaritan thought they'd rescue him but didn't really have a plan. So they gave him to a neighbor who kept him on the balcony with an old empty Amazon box as his bed. Even during the really cold weeks we've had, poor Wally shivered on the balcony alone. Finally, they asked one of our volunteers to help. We immediately took little Wally into one of our best foster homes. We had him examined by our vet, vaccinated and chipped. Wally is being fostered with other dogs and does fine with small non-aggressive dogs. Wally is scared of new people and can be withdrawn until he feels safe. But with time, he is learning to trust again. He is warm and sweet to his foster family and will be to you too if you just give him a chance. Wally needs a guardian angel who realizes that not everyone is perfect. Wally needs a little extra time and patience, but is so worth it! It's the most rewarding thing to watch a little dog come out of his shell and learn to trust again. Wally is about 6 yrs old and healthy. If you have some extra love to give, Wally will reward you with a lot of love and devotion. If you're lonely and need some love and companionship yourself, Wally will make sure you feel special and are loved! Wally is small and low energy, so doesn't need a lot of exercise or a big yard. He just needs a patient person who will love him. Please complete our adoption application found on dexterfoundation.com We're only adopting out to the Southern California area Adoption donation $200. No small children
Foster Homes Needed
So many dogs are finding their way into shelters. Sadly, due to overcrowding, many never make it out. We can only save as many dogs as we have available foster homes. Can you save a dog's life by giving it a warm, loving home for a few days or weeks? We pay all of the dog's expenses. Your kindness will be repaid with lots of love and affection! As a foster parent, you will NOT be required to bring the dog to weekly adoption events. We want fostering to be easy and rewarding! Every new foster home is a dog's life saved!
The Adoption Process
First and foremost, complete the application here.
We then schedule a quick and easy home check. We are only adopting out to the Southern California area. We save new dogs each week, so we often have dogs that we have yet to post online.
I want to save this dog!
Take me to the application!