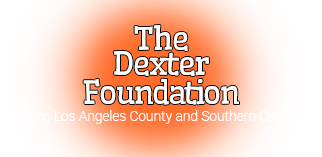 Lucy is very sweet!
MaltiPoo senior
Lucy is an adorable senior girl looking for a new home. She lived her whole life with her family, but when they moved, they left Lucy and her sister Luna behind. When the landlord finally found them, they had run out of food and water :( Lucy is a very sweet and well behaved. We had her examined by our vet, and we'll have her teeth cleaned and have her spayed, vaccinated and chipped prior to adoption. Lucy is perfectly healthy otherwise, although she is starting to develop cataracts. She still sees and gets around just fine. Anyone who's ever had a dog with vision issues knows that they do much better than people do because dogs primarily use their sense of smell to get around. Lucy gets along well with other dogs and even kids. She deserves a wonderful home! Lucy needs a guardian angel that realizes not everyone can be perfect. Lucy is house trained, mellow and quiet. Lucy and her sister Luna do not have to be adopted together. We're only adopting out to the Southern California area. Adoption donation $150
Foster Homes Needed
So many dogs are finding their way into shelters. Sadly, due to overcrowding, many never make it out. We can only save as many dogs as we have available foster homes. Can you save a dog's life by giving it a warm, loving home for a few days or weeks? We pay all of the dog's expenses. Your kindness will be repaid with lots of love and affection! As a foster parent, you will NOT be required to bring the dog to weekly adoption events. We want fostering to be easy and rewarding! Every new foster home is a dog's life saved!
The Adoption Process
First and foremost, complete the application here.
We then schedule a quick and easy home check. We are only adopting out to the Southern California area. We save new dogs each week, so we often have dogs that we have yet to post online.
I want to save this dog!
Take me to the application!