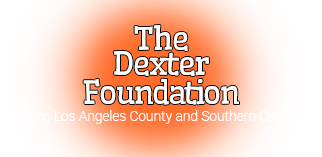 PLZ HELP BENJI
Senior Beagle
We need an immediate foster home for Benji! Benji a ten-year-old beagle who spent his whole life in a small crate with a shock collar. When we got him, his neck was raw and scarred from years of shocks. Benji deserves a loving home after what he has been through! Benji was pretty traumatized so we put him through an intensive 6 week rehab program and he is a whole new dog! But now he has nowhere to go! Benji would be best in a quiet home without children or too much activity, but he is fine with other mellow dogs. He doesn't need a lot, just love, and some peace and quiet. If you can give Benji a temporary or permeant home, please contact us at contactus@dexterfoundation.com or fill out an application at www.dexterfoundation.com. Benji is healthy, neutered and up to date on vaccinations. He is house trained too! We want Benji to experience what love is! If you can't foster him, please pass on Benji's info to someone who can. Thanks for helping this sweet dog!
Foster Homes Needed
So many dogs are finding their way into shelters. Sadly, due to overcrowding, many never make it out. We can only save as many dogs as we have available foster homes. Can you save a dog's life by giving it a warm, loving home for a few days or weeks? We pay all of the dog's expenses. Your kindness will be repaid with lots of love and affection! As a foster parent, you will NOT be required to bring the dog to weekly adoption events. We want fostering to be easy and rewarding! Every new foster home is a dog's life saved!
The Adoption Process
First and foremost, complete the application here.
We then schedule a quick and easy home check. We are only adopting out to the Southern California area. We save new dogs each week, so we often have dogs that we have yet to post online.
I want to save this dog!
Take me to the application!