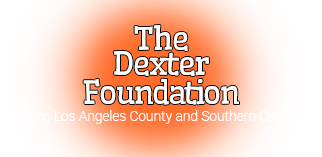 Elsie is very sweet!
Shiba Inu mix!
Elsie is a sweet little one year old Shiba Inu mix looking for a new home. Elsie's owners took her door to door asking people to take her. They thought they could keep her in their apartment without the landlord finding out, but that didn't last very long. Any horrible person could have taken Elsie, but fortunately, one of our volunteers heard about her situation and quickly scooped her up! Elsie is a little shy especially when meeting new people, but who can blame her. Once she gets to know you, she quickly warms up. Elsie loves to cuddle, is dog friendly and house trained. Elsie needs a kind person who will give her the time to blossom into the wonderful dog she was meant to be! She just needs to feel safe again! Elsie doesn't have any destructive habits like chewing, barking or digging, and she walks nicely on a leash. Elsie is very devoted and will follow you from room to room, but isn't clingy. Elsie was previously living with children. We had Elsie spayed, fully vaccinated including rabies and microchipped. We're only adopting out to the Southern California area. Adoption donation $250
Foster Homes Needed
So many dogs are finding their way into shelters. Sadly, due to overcrowding, many never make it out. We can only save as many dogs as we have available foster homes. Can you save a dog's life by giving it a warm, loving home for a few days or weeks? We pay all of the dog's expenses. Your kindness will be repaid with lots of love and affection! As a foster parent, you will NOT be required to bring the dog to weekly adoption events. We want fostering to be easy and rewarding! Every new foster home is a dog's life saved!
The Adoption Process
First and foremost, complete the application here.
We then schedule a quick and easy home check. We are only adopting out to the Southern California area. We save new dogs each week, so we often have dogs that we have yet to post online.
I want to save this dog!
Take me to the application!