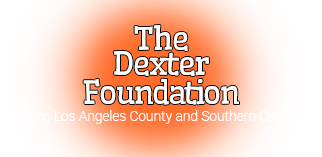 Sawyer FOSTER NEEDED ASAP
Jindo mix
**FOSTER HOME NEEDED ASAP** Sawyer is an amazing young dog rescued from a high kill shelter. He has a sweet, loving personality and gets along well with just about everyone he meets. Sawyer is about 2 years old, healthy, neutered, fully vaccinated and microchipped. He is very loyal, smart and attentive. He'd love to go on long walks or hikes with you. Sawyer has an easy going personality and would be perfect for anyone who likes a big dog, but doesn't have space for a dog that is too big. Sawyer is very loving, weighs about 60 lbs, has medium energy and is very social. We're currently boarding Sawyer at our vet which isn't ideal. Our only other option was to let him die in the shelter, which was never a consideration! Can you foster or adopt this lovely dog? As a foster dog, we pay all the dog's expenses. We have a foster-to-adopt program as well! If you can foster or adopt Sawyer, and live in the Los Angeles area, please complete our adoption application found on dexterfoundation.com Please share! Thanks!
Foster Homes Needed
So many dogs are finding their way into shelters. Sadly, due to overcrowding, many never make it out. We can only save as many dogs as we have available foster homes. Can you save a dog's life by giving it a warm, loving home for a few days or weeks? We pay all of the dog's expenses. Your kindness will be repaid with lots of love and affection! As a foster parent, you will NOT be required to bring the dog to weekly adoption events. We want fostering to be easy and rewarding! Every new foster home is a dog's life saved!
The Adoption Process
First and foremost, complete the application here.
We then schedule a quick and easy home check. We are only adopting out to the Southern California area. We save new dogs each week, so we often have dogs that we have yet to post online.
I want to save this dog!
Take me to the application!