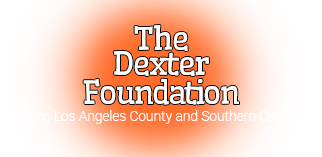 Honey is well socialized!
NEEDS FOSTER!!
SHELTER BOUND! FOSTER HOME NEEDED ASAP! Honey is a sweet well behaved little girl who needs a foster home asap. Her family is moving and cannot take Honey or her brother Bear with them. They will be taken to a shelter if a foster home cannot be found. Both dogs are young, healthy, and well socialized. Honey and Bear are house trained, friendly and don't have any destructive habits. They have happy little personalities and are playful without being rambunctious. They are about 4 yrs old and weigh 10 lbs. Honey and Bear are loving without being clingy, and are quiet. They are both up to date on their vaccinations, fixed and chipped. They are very easy dogs who will bring a lot of joy into any home. If you live in the Los Angeles area and can foster or adopt this bonded pair, please email contactus@dexterfoundation.com We also have a foster to adopt program. We want to save these adorable dogs, but need everyone's help! If you cannot foster, please share their story with your contacts. Time is running out for them.
Foster Homes Needed
So many dogs are finding their way into shelters. Sadly, due to overcrowding, many never make it out. We can only save as many dogs as we have available foster homes. Can you save a dog's life by giving it a warm, loving home for a few days or weeks? We pay all of the dog's expenses. Your kindness will be repaid with lots of love and affection! As a foster parent, you will NOT be required to bring the dog to weekly adoption events. We want fostering to be easy and rewarding! Every new foster home is a dog's life saved!
The Adoption Process
First and foremost, complete the application here.
We then schedule a quick and easy home check. We are only adopting out to the Southern California area. We save new dogs each week, so we often have dogs that we have yet to post online.
I want to save this dog!
Take me to the application!