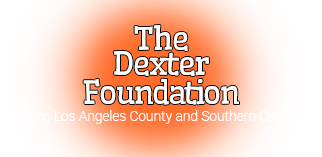 Dory is very sweet!
Cairn mix!
This sweet little girl was picked up as a stray in horrible condition. She had a terrible skin infection that caused her to scratch herself raw. She was in the medical ward of a high kill shelter, which meant that the public could not see her, and she would be shown to rescues only by appointment. Needless to say, this nearly ensured her death. When we heard that she was scheduled to be euthanized, we sent a volunteer in to save her! We immediately took her to our private vet who said it was one of the worst skin infections she had seen. Poor Dory had large bald patches all over her body, and a raging ear infection as well. We put her in one of our best foster homes where she is getting the proper medication, diet and regular medicated baths. Despite all of this, Dory has an amazing personality. She is incredibly sweet, loving, playful and happy! Dory is just a ray of sunshine in the house! She is friendly and gets along well with everyone she meets and is great with all of her foster siblings. Her fur is already growing back in, and she is no longer itching. Looking at photos of when we first rescued her, you can see a remarkable improvement. She is otherwise healthy and only 3 yrs old. Dory will bring a lot of joy into any home. We will have Dory spayed when she is fully recovered. She is fully vaccinated and microchipped. Dory weighs just 10 lbs, is very smart and full of love! She doesn't have any destructive habits like barking or chewing, and isn't clingy or rambunctious like some small dogs can be. If you'd like to meet her, please complete our adoption application found on dexterfoundation.com We're only adopting out to the Southern California area. Adoption donation $200.
Foster Homes Needed
So many dogs are finding their way into shelters. Sadly, due to overcrowding, many never make it out. We can only save as many dogs as we have available foster homes. Can you save a dog's life by giving it a warm, loving home for a few days or weeks? We pay all of the dog's expenses. Your kindness will be repaid with lots of love and affection! As a foster parent, you will NOT be required to bring the dog to weekly adoption events. We want fostering to be easy and rewarding! Every new foster home is a dog's life saved!
The Adoption Process
First and foremost, complete the application here.
We then schedule a quick and easy home check. We are only adopting out to the Southern California area. We save new dogs each week, so we often have dogs that we have yet to post online.
I want to save this dog!
Take me to the application!