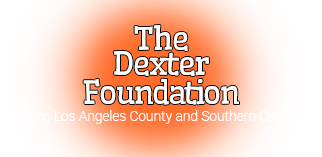 Molly is very loving!
Mini Poodle!
Molly is an approximately 8 year old female Poodle. She was surrendered with her sister Lulu, who was adopted in only one day. Sadly, Molly was left behind to die in the shelter because she was found to have a fractured jaw. We knew she deserved better than this and that she'd be a wonderful companion for one lucky family, so we rescued her. We took Molly to our private vet, who did a thorough examination on her. They said there really isn't any treatment they can offer for her fractured jaw, especially since they determined it isn't causing her any pain. She's able to eat soft food and play with her toys with no problem, so she's been cleared for adoption to her special new family. Sweet Molly gets along with other dogs, is housetrained and loves to cuddle. She likes to spend time resting near her human. She's a quiet, super sweet and loving dog who would love to have a forever home with you. Can you open your heart to this precious little one? We had Molly fully groomed, had her ears cleaned, and we'll also have her teeth cleaned once she puts on a little weight. She is micro-chipped, spayed and fully vaccinated. If you'd like to meet Molly, please complete our adoption application found on dexterfoundation.com. We're only adopting out to the Southern California area. Adoption donation $200.
Foster Homes Needed
So many dogs are finding their way into shelters. Sadly, due to overcrowding, many never make it out. We can only save as many dogs as we have available foster homes. Can you save a dog's life by giving it a warm, loving home for a few days or weeks? We pay all of the dog's expenses. Your kindness will be repaid with lots of love and affection! As a foster parent, you will NOT be required to bring the dog to weekly adoption events. We want fostering to be easy and rewarding! Every new foster home is a dog's life saved!
The Adoption Process
First and foremost, complete the application here.
We then schedule a quick and easy home check. We are only adopting out to the Southern California area. We save new dogs each week, so we often have dogs that we have yet to post online.
I want to save this dog!
Take me to the application!