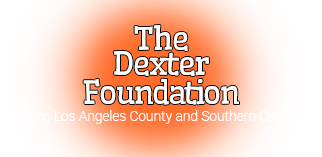 Shadow is very sweet!
Skye Terrier
Shadow is approximately 4 years old, and we believe he's a Skye Terrier. Poor Shadow was surrendered by his family because they didn't have time for him. He is emaciated and should weigh about 12 pounds, but he's only 7.9 pounds right now. How sad that his family must've forgotten to feed him! Sweet little Shadow deserves so much better than this! He is a really mellow dog who loves to be in the presence of his humans, so he would love a family with someone who is home a lot, as he gets a little separation anxiety when left alone. If you have extra love to share, then Shadow is for you, as he craves attention from his human companions! He is frightened of bigger dogs and of some men also, so he would love a gentle human who understands. Shadow won't eat dog food unless there is some human food mixed in, so a little experimenting should help in determining his taste preferences. Also, he would do better in a house rather than an apartment or condo. Shadow has been micro-chipped, neutered, and vaccinated. If you'd like to meet him, please complete our adoption application found on dexterfoundation.com. We're only adopting out to the Southern California area. Adoption donation $300.
Foster Homes Needed
So many dogs are finding their way into shelters. Sadly, due to overcrowding, many never make it out. We can only save as many dogs as we have available foster homes. Can you save a dog's life by giving it a warm, loving home for a few days or weeks? We pay all of the dog's expenses. Your kindness will be repaid with lots of love and affection! As a foster parent, you will NOT be required to bring the dog to weekly adoption events. We want fostering to be easy and rewarding! Every new foster home is a dog's life saved!
The Adoption Process
First and foremost, complete the application here.
We then schedule a quick and easy home check. We are only adopting out to the Southern California area. We save new dogs each week, so we often have dogs that we have yet to post online.
I want to save this dog!
Take me to the application!