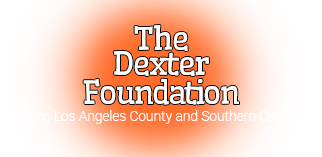 Sparky was neglected but is safe
NEEDS FOSTER!!
We rescued Sparky from a horrible situation. He escaped from his family's yard and was hit by a car. He dragged himself back home, and his family chained him to a post so he wouldn't get away again rather than take him for medical treatment. Poor Sparky was injured and suffering but they didn't seem to notice or care. He was able to drag himself around in their filthy yard, but developed cuts and scraps on his legs. Once he was brought to our attention by a neighbor, we were able to convince the family to give him to us. We took Sparky to several vets for an assessment and we were told that it was too late. Sadly, Sparky would be paralyzed for the rest of his life. Sparky is a wonderful young dog that really deserves a chance to live! We need a foster home or forever home in the Los Angeles area asap! We will cover all of Sparky's expenses. He needs an adult home where he can feel safe and be loved. We got Sparky a wheelchair, and he took to it right away! He's able to go for a walk again! Helping a Special Needs dog is extremely rewarding! Ideally, Sparky's foster should work from home or be retired. If you can't foster Sparky, please share with all your contacts. We need a place for Sparky asap! He weighs about 16 lbs, and is about 4 yrs old. We think he is a Shiba Inu, Basenji, Puggle and Chihuahua mix. If you can help Sparky, please email contactus@dexterfoundation.com
Foster Homes Needed
So many dogs are finding their way into shelters. Sadly, due to overcrowding, many never make it out. We can only save as many dogs as we have available foster homes. Can you save a dog's life by giving it a warm, loving home for a few days or weeks? We pay all of the dog's expenses. Your kindness will be repaid with lots of love and affection! As a foster parent, you will NOT be required to bring the dog to weekly adoption events. We want fostering to be easy and rewarding! Every new foster home is a dog's life saved!
The Adoption Process
First and foremost, complete the application here.
We then schedule a quick and easy home check. We are only adopting out to the Southern California area. We save new dogs each week, so we often have dogs that we have yet to post online.
I want to save this dog!
Take me to the application!