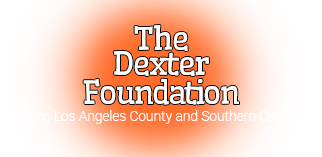 Milo is very sweet!
NEEDS A FOSTER
This itty bitty is the newest member of the Dexter Foundation family! Milo has had a tough week. He was bitten by a larger dog and lost an eye. Milo made it through the surgery like a champ, and he's so darn precious we can barely contain ourselves. Milo needs a quiet foster home where he can rest and heal. Although he is officially a special-needs doggie, once his eye is healed it shouldn't give him any issues. Besides, Milo can grow his hair long on that side and no one will know the difference :) He is missing his lower jaw aka mandible (from earlier in life, who knows how), but he is able to drink on his own and lick soft food. He also likes "finger food", meaning I put food on my finger and he mouths it off.💞 It's honestly adorable, and easy to do. We're all in love with the lil muffin.. all 6 pounds of him and that silly tongue! If you can foster Milo, or know someone who would be a good match, email contactus@dexterfoundation.com. Fostering a dog like Milo is extremely rewarding! Milo is very loving, curious and smart. We're looking for a foster or forever home in the Los Angeles area. We provide vet care for all our foster dogs.
Foster Homes Needed
So many dogs are finding their way into shelters. Sadly, due to overcrowding, many never make it out. We can only save as many dogs as we have available foster homes. Can you save a dog's life by giving it a warm, loving home for a few days or weeks? We pay all of the dog's expenses. Your kindness will be repaid with lots of love and affection! As a foster parent, you will NOT be required to bring the dog to weekly adoption events. We want fostering to be easy and rewarding! Every new foster home is a dog's life saved!
The Adoption Process
First and foremost, complete the application here.
We then schedule a quick and easy home check. We are only adopting out to the Southern California area. We save new dogs each week, so we often have dogs that we have yet to post online.
I want to save this dog!
Take me to the application!