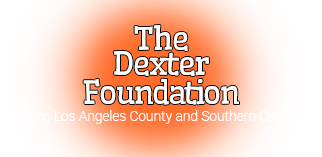 Charlie Brown
MaltiPoo boy!
Charlie Brown is a 4 year old Maltipoo, and weighs about 10 lbs. This tiny little dog had been living on the streets under a car in the high desert for some time. A wonderful caring person was able to catch him, and now this sweet pup is safe and out of harm's way. Charlie Brown was in pretty bad shape – he was skinny & scared, and his coat was a filthy, matted mess. Poor Charlie doesn't even have any teeth, so trying to find food to eat while living on the streets without teeth was really hard on him :( He received a fabulous spa day, and has been fully groomed. He also had a full evaluation by our vet, including lab work, and other than being very dehydrated and anemic, he's a healthy boy. Since he has no teeth, he will need to be on a soft diet. Can you show this little dog some love and take him in as a foster? Can you offer him a forever, happy home? Charlie Brown is a good natured, happy dog who will make a loving, devoted companion. He's already going to the bathroom outside, and house training is going well! We had him vaccinated, neutered and chipped. If you'd like to meet Charlie Brown, please complete our adoption application found on dexterfoundation.com. We're only adopting out to the Southern California area. Adoption donation $300.
Foster Homes Needed
So many dogs are finding their way into shelters. Sadly, due to overcrowding, many never make it out. We can only save as many dogs as we have available foster homes. Can you save a dog's life by giving it a warm, loving home for a few days or weeks? We pay all of the dog's expenses. Your kindness will be repaid with lots of love and affection! As a foster parent, you will NOT be required to bring the dog to weekly adoption events. We want fostering to be easy and rewarding! Every new foster home is a dog's life saved!
The Adoption Process
First and foremost, complete the application here.
We then schedule a quick and easy home check. We are only adopting out to the Southern California area. We save new dogs each week, so we often have dogs that we have yet to post online.
I want to save this dog!
Take me to the application!