Benji is easy going
Happy Wire Haired Fox Terrier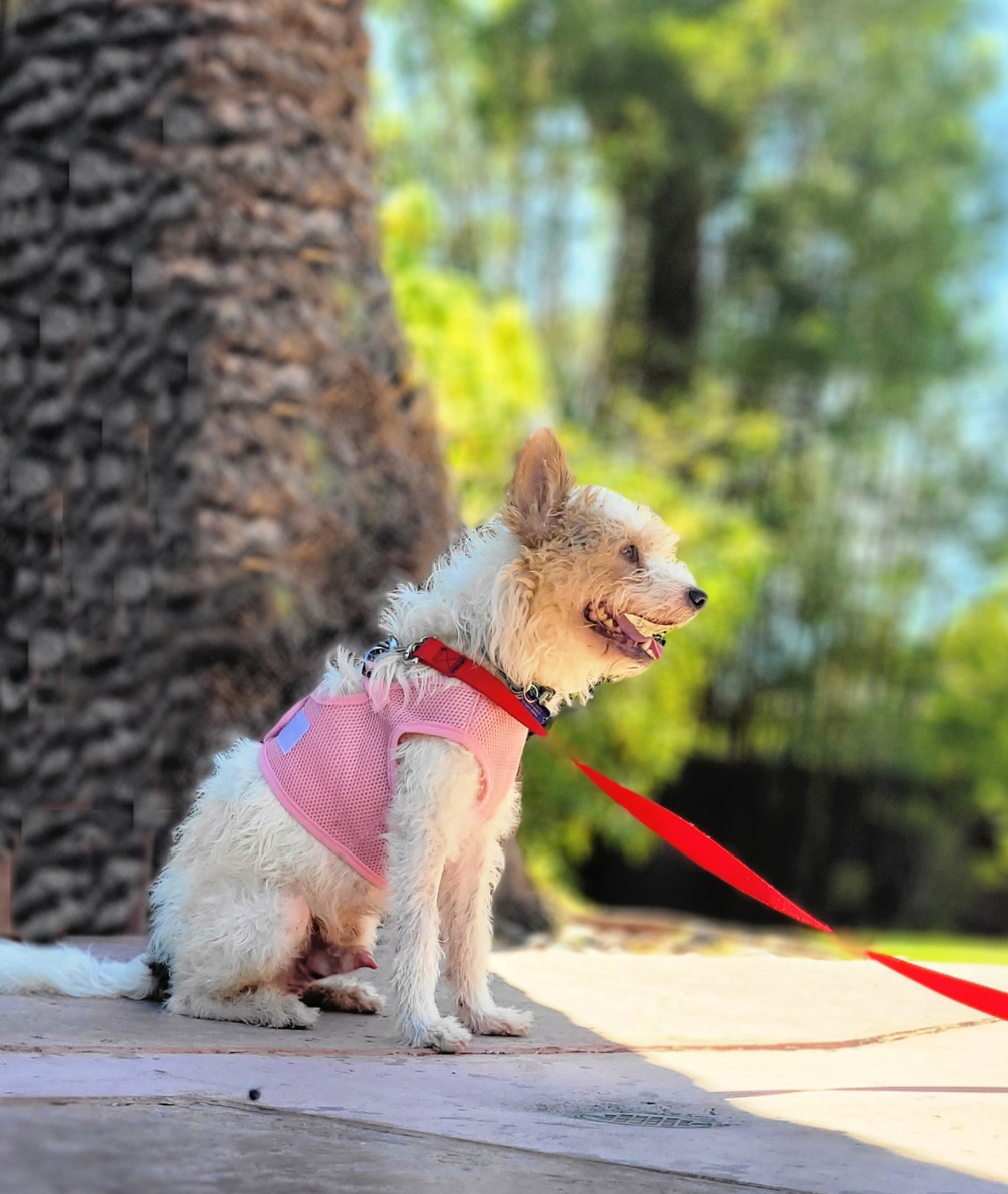 Benji is a happy, easy going young dog looking for a new home. Benji loves everyone he meets including other dogs. He has an upbeat personality and brings a lot of joy to his foster home. Benji is a scruffy wire haired Fox Terrier / Parson Russel Terrier mix with the cutest ears! He is very smart, well socialized and loving. We had Benji seen by our vet, fully vaccinated, microchipped and neutered. Benji isn't too hyper, but does love to play and go on walks. He isn't barky, but will bark appropriately if someone rings the doorbell. Benji is house trained, and walks nicely on a leash and rides well in a car. He loves to sit by your side when you watch TV or use the computer. Benji is just an easy dog to love! He would be great for first time dog owners. If you'd like to meet Benji and live in the Los Angeles area, please complete our adoption application found on dexterfoundation.com Adoption donation $300
Go to Adoption Application
Our Dogs
Can you help support more successful adoptions? More and more wonderful dogs are being abandoned by their owners, especially the elderly, ill, or abused. Help us find them the new loving forever homes they deserve!
Ways To Help
We Depend On Donations and Volunteers To Keep Saving Lives
To help us further with our mission in supporting abandoned dogs, please consider either making a donation or looking at other easy ways to help.